Lower School Harvest Festival Assembly
Lower School children held their own Harvest Festival Assembly today, Wednesday 11th October..........
Lower School children celebrated Harvest Festival with a special assembly today, Wednesday 11th October. They came together to sing about Harvest and be thankful for all the things we have been given. Year 2 children started off the fantastic singing and were soon joined by Year 1 who sang their own songs with actions. Year 3 children brought in autumnal artwork including leaf paintings, and images of squirrels and hedgehogs beautifully decorated with leaves etc.
Becky Medlicott spoke to the children about passing on messages of thanks through nice gestures and actions.
At one point in the assembly the children enjoyed the Harvest Samba and were suitably entertained by a dancing lifesize carrot and corn on the cob! Many thanks to our two Year 2 Learning Support Assistants, Mrs Maving and Mrs Read!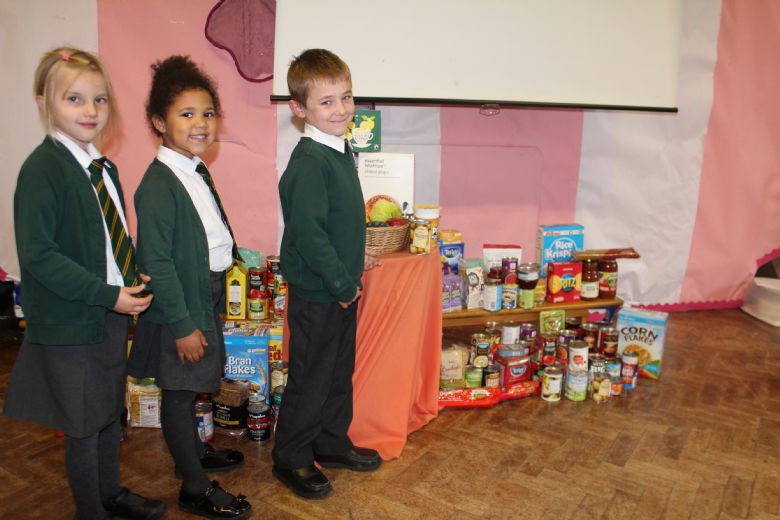 Thank you to all parents/carers for your food donations which will be making their way to the Bracknell Food Bank at the Kerith Church for distribution to local families in need.
Well done to everyone in Lower School for a great Harvest Festival Assembly - CLICK HERE to see a few photos.