Tag Rugby: Fantastic effort at Tournament
Our Year 5/6 Tag Rugby team put their heart and soul into a superb performance at the Tournament on Thursday 19th October......
Year 5/6 Tag Rugby
I am super proud of the Year 5/6 Tag Rugby team who competed in the Bracknell Forest Festival on Thursday 19th October. 28 primary schools took part and they went unbeaten in their 6 group matches, winning 4 and drawing 2. They then won the quarter final and came up against a talented Uplands team in the semi-final. Unfortunately, we lost 4-3 and didn't make it to the final but we played some fantastic running rugby all day and in some pretty wet conditions, too. The team were very well supported by the fabulous Mrs Maving and Mr & Mrs Duncan!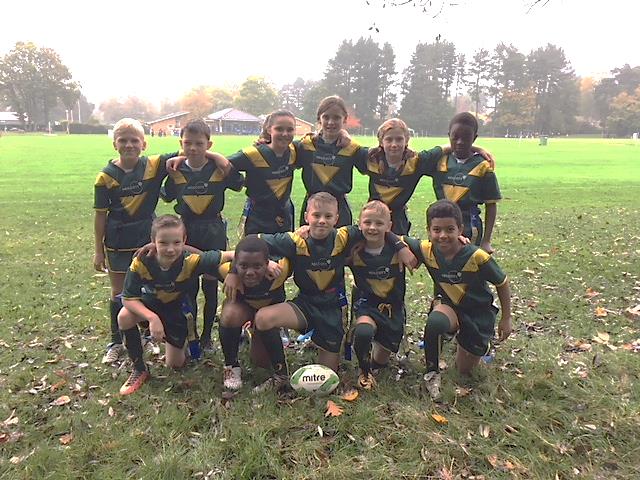 Well done to each and every one of our super team!
Mr Turner