Young Mathematician's Award: Challenge taken!
Four children represented Meadow Vale at the Young Mathematician's Award challenge...
Mr Turner and Mrs Jenkins took four year 6 children to the 'National Young Mathematicians Award' challenge at Explore Learning in Bracknell on Wednesday.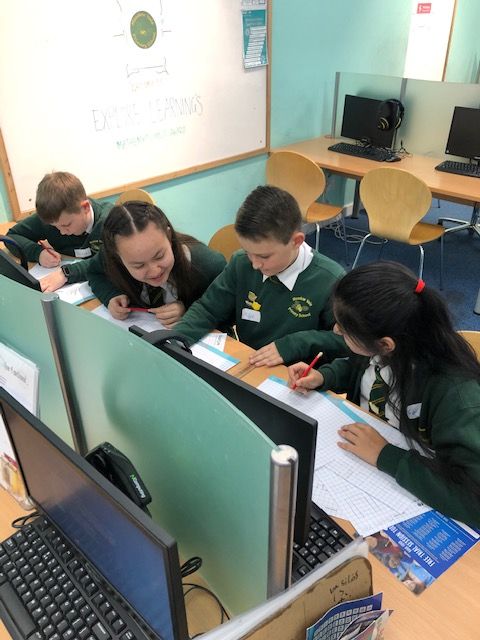 The children were provided with two mathematical problems, which they had an hour to solve as a team. The team performed fantastically well together; communicating clearly and sharing their ideas respectfully to one another. Each child was presented with an Explore Learning pack and the staff at Explore Learning were extremely complimentary about how well our Meadow Vale pupils engaged with the task and the whole experience! The results will be announced some time next week to see if we will progress to the next stage... we're very excited to find out how we did and will keep you updated. Challenge on! CLICK HERE for more photos.