Maths
Here you can find links to all your daily Maths activities. Select the week you are working from by using the tabs on the right, and you will find that week's learning. There will sometimes be multiple resources for each day (some easier than others!), please judge for yourselves which one best suits you!
Why not join in the daily #MathsParty at 10am with White Rose? Check out the picture below for some simple instructions on how to join the party!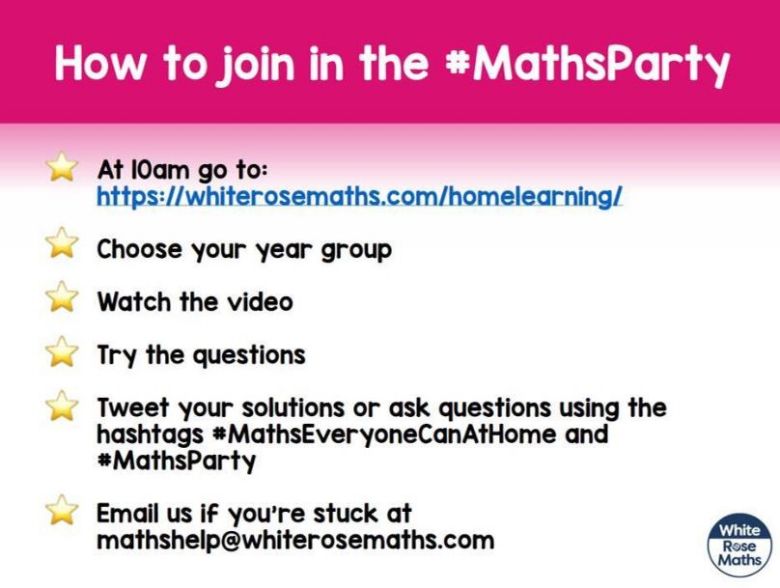 Here is another free and wonderful maths resource which Carol Vorderman has created for you to try at home! https://www.themathsfactor.com/.
If you would like to see what it entails, follow this YouTube link. https://www.youtube.com/watch?v=TxqOLwyKtE4&feature=youtu.be