Remembrance Assembly
A very special Remembrance Assembly took place in school on Friday 9th November...
Meadow Vale Primary School welcomed veterans from the Binfield branch of The Royal British Legion to a special Remembrance Assembly on the morning of Friday 9th November. The assembly began with a ceremonial welcome of the Standards which included the flag of the 3rd Binfield Brownies.
This year marks the 100th anniversary of the end of World War I and Mr Freeman opened the assembly with a reminder of why it is so important to continue to remember all those who have given their lives in conflict since that time. Our special visitors from The Royal British Legion included Mr Michael Graves, Mr Paul Hammerstone and Mr Len Burritt, all of whom have served our country. Len has recently celebrated his 100th birthday and was presented with a special certificate by the children to mark this incredible milestone. He spoke about the 100+ battles that he was involved in during World War II and amongst his many medals is a very special one, the French Legion d'Honneur, that was awarded to him by the French government for his part in the liberation of France at the D-Day landings. It was a true privilege to hear him speak about it.
After readings and prayers, a spray of poppies was presented to The British Legion on behalf of all of the children and a wreath of poppies was also laid.
The Last Post heralded a minute's silence with time for everyone to reflect on the meaning of this special service.
Mr John Anderson, the Poppy Appeal Organiser for the Binfield branch of the Royal British Legion thanked Meadow Vale for the invitation to the assembly, and for everyone's fantastic support of the Poppy Appeal with the merchandise they have been buying this autumn. He also thanked everyone who took part in the Dance-a-thon earlier this year, raising funds to support Mrs Karen Hatt in her recent visit to Belgium for the GP90 commemorations where she laid a wreath at the Menin Gate on behalf of our school.
The children sang songs and everyone joined in the National Anthem to close the assembly. Our special thanks go to the members of the Binfield branch of The Royal British Legion who joined us in school for our Remembrance Assembly, and to Mrs Karen Hatt who co-ordinated the arrangements including the involvement of her 3rd Binfield Brownies and Rainbows. CLICK HERE for photos.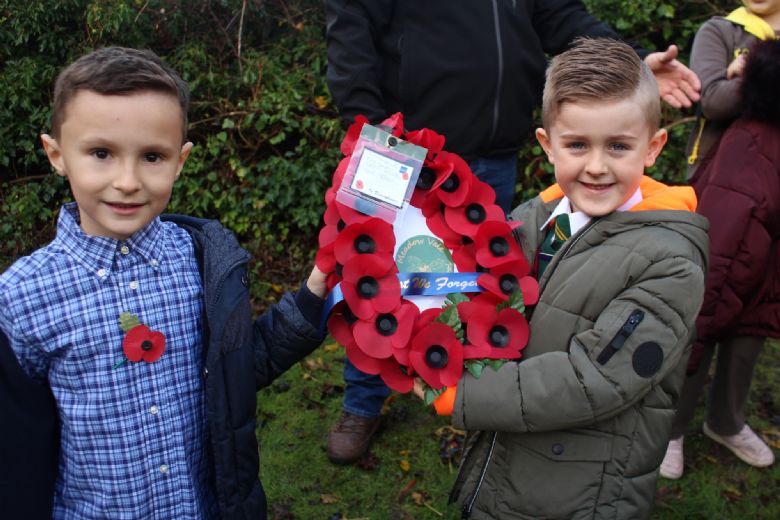 Several children attended a service of remembrance at St Mark's Church in Binfield on Saturday 10th November. They gave readings and said prayers, and laid a wreath on behalf of the school at the memorial in the church grounds. CLICK HERE to see the photos.
Find out more about the fascinating career and life of Len Burritt - the original 'Desert Rat' in the 2 links below: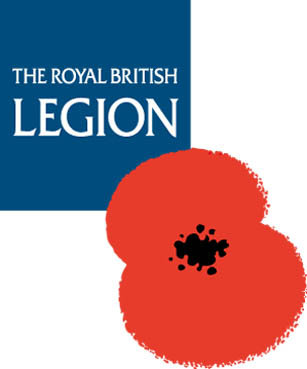 BIG BIRTHDAY for war hero Len Burritt