Raising Awareness of DLD
Meadow Vale has been supporting 'Raising Awareness of Developmental Language Disorder."
Developmental Language Disorder Awareness Day took place in October 2019 with events across the UK and around the world. Meadow Vale School Speech and Language Resource Team took part by raising awareness in school.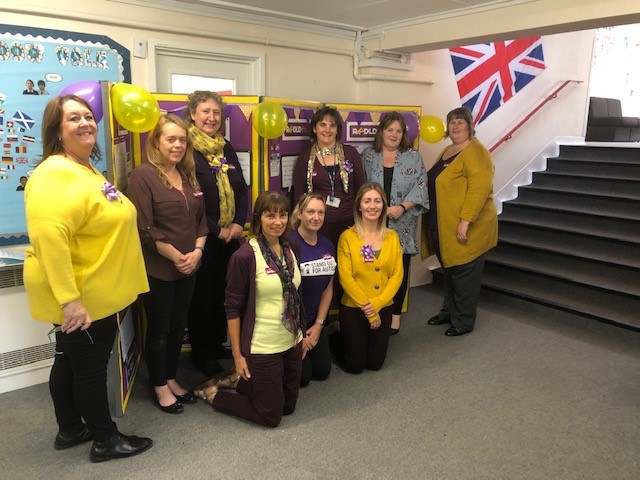 The team started with training for TAs and LSAs across the school the day before, and on the day we had a stand in the school foyer, wore purple and yellow, organized a quiz, provided DLD cakes and gave out leaflets. Following our request, Bracknell Forest Time Square offices were lit up in purple and yellow.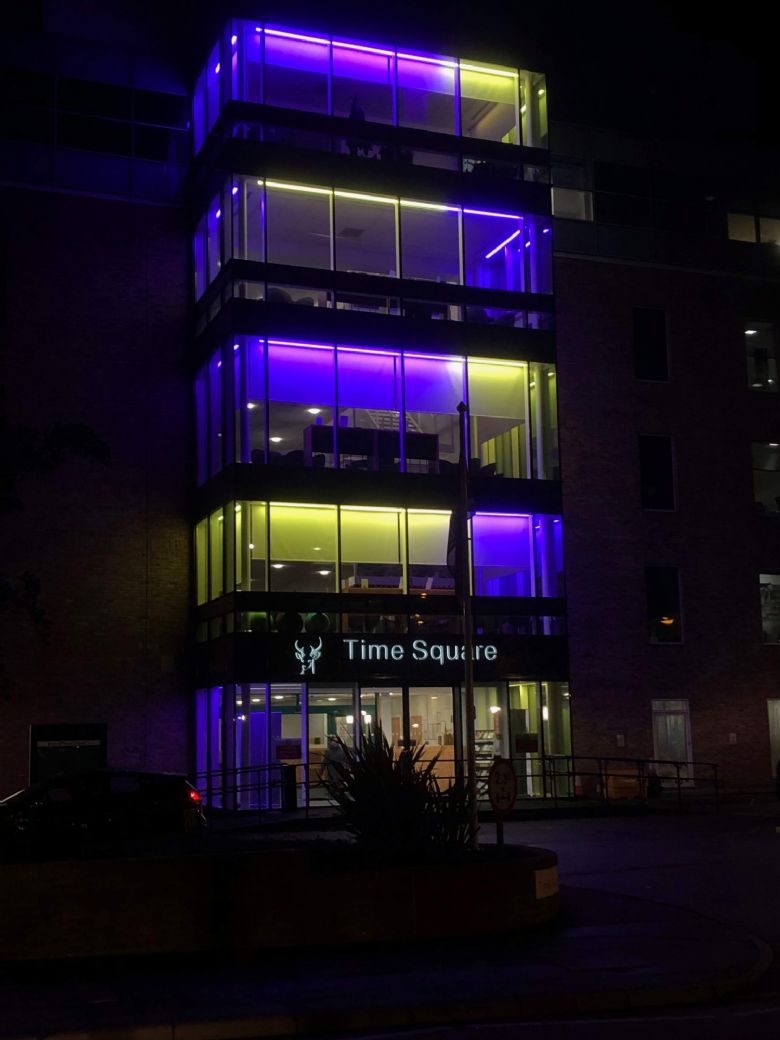 Developmental Language Disorder (DLD) describes difficulties learning language without any obvious cause and affects approximately 7% of the population; that's two children in every classroom! DLD causes difficulties with understanding what people say and children struggle to articulate their ideas and feelings. Children also have difficulty reading - with a high risk of dyslexia.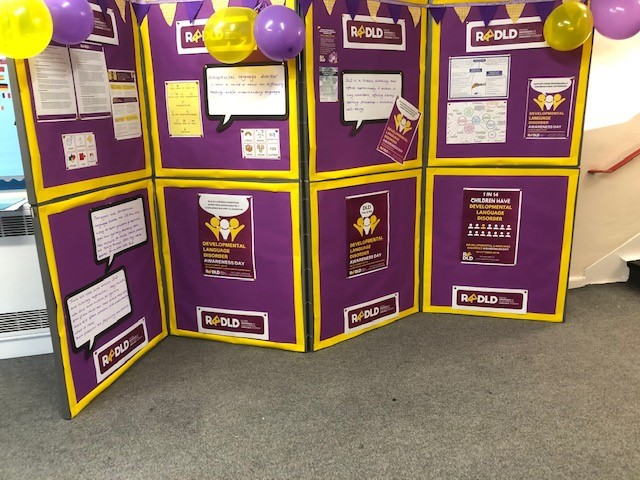 When a child has difficulty with communication, it has a significant and lasting impact on every aspect of their development. It's really important that we raise awareness of DLD, removing any barriers that might stop those affected from receiving the help they need. Specialist support from teachers and Speech and Language Therapists can make such a difference.
You can find out more at: https://radld.org/about/dld/