E-safety
At Meadow Vale Primary School, we are dedicated to ensuring that children understand the benefits and dangers of the digital world.
Understanding how to stay safe online is essential for children - use the links below to find out more and there is some great advice for parents/carers too.
4-7 Year Olds - Watch Jessie and Friends as they safely explore the online world:
8-10 Year Olds - Play, Like, Share aims to help 8-10 year olds learn how to stay safe from sexual abuse, exploitation and other risks they might encounter online.
The series follows the adventures of Alfie, Ellie and Sam as they form a band and enter their school's Battle of the Bands contest, taking on the mean but 'cool' Popcorn Wizards as they go. The three friends learn that while the internet can help them in pursuit of their goal, they need to use it wisely and safely.
Play the exciting Band Runner game: Band Runner is a fun interactive game that helps 8 to 10 year olds learn how to stay safe from risks they might encounter online. It is hosted on the 8-10s website which also features clear and practical online safety advice.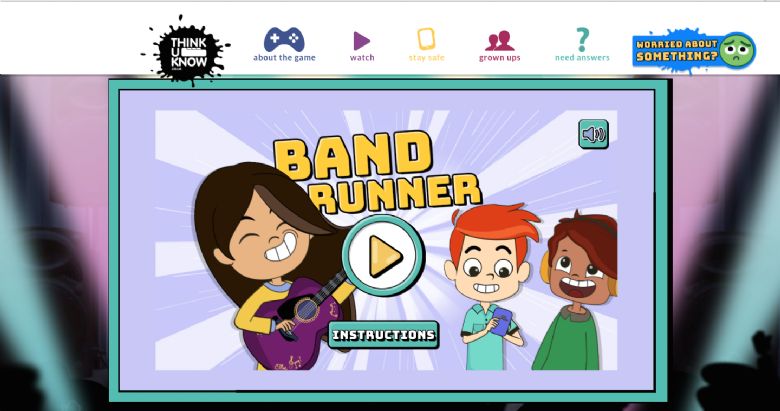 #LiveSkills is a package of resources for 8-18 year olds focusing on live streaming, one of the most popular online activities for children and young people. It explores the features of live streaming and the specific risks children and young people can face. The following are suitable for 8-11 year olds.
Parents/Carers - Advice for parents/carers from thinkyouknow.co.uk
- NSPCC Online Safety Guide for Parents
- UK Safer Internet Centre - Parents Guide to Technology