Meadow Vale's Got Talent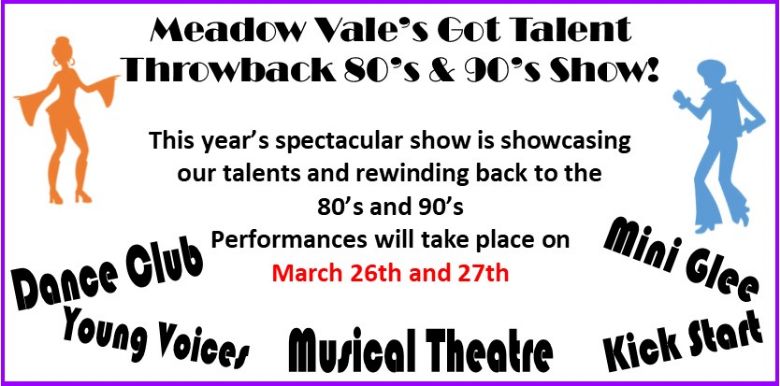 We will be performing our annual 'Meadow Vale's Got Talent' show this year on Tuesday 26th and Wednesday 27th March at 6pm.
This year's show will be supporting Great Ormond Street Hospital. All money raised on the performance nights will go directly to this hospital. Every day, 618 seriously ill children arrive at Great Ormond Street Hospital from all over the UK. Your donations could help:
Rebuild and refurbish wards and medical facilities designed around children, and which let the hospital treat more patients.
Fund pioneering research to tackle complex childhood illnesses.
Pay for the most advanced equipment for treating the toughest and rarest conditions.
Fund services that help make life in hospital as normal as possible for young patients and their families.
This hospital is very close to our hearts as it has helped support a number of past and present Meadow Vale children and their families.
Please download/print and complete the form below to give your child permission to take part. By signing this form, you are agreeing for them to attend the extra rehearsals (see schedule) and the performances. The letter also contains important information about tickets for the show.
On performance nights, the children need to be at the school at 5.30pm. The show will start at 6pm and will finish at approximately 7.30pm.
Please provide your child with a drink and small snack for the extra rehearsals. The children will only require a drink on the performance night. Can we please ask that this is water so that no costumes will be stained if they are spilt.
EXTRA REHEARSAL DATES FOR MEADOW VALE'S GOT TALENT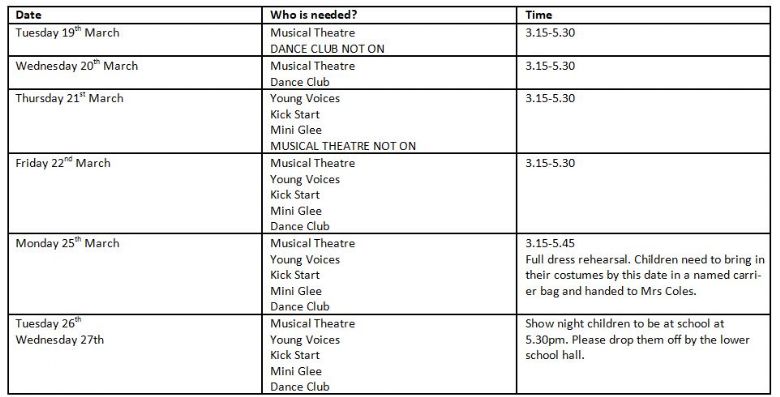 Many thanks for your continued support.
Mrs Coles