ONLINE SAFETY
At Meadow Vale Primary School we recognise the importance of teaching the children about safe internet use. We enforce this in a variety of ways in school and have appropriate filters in place across our school network to eliminate access to age-inappropriate material.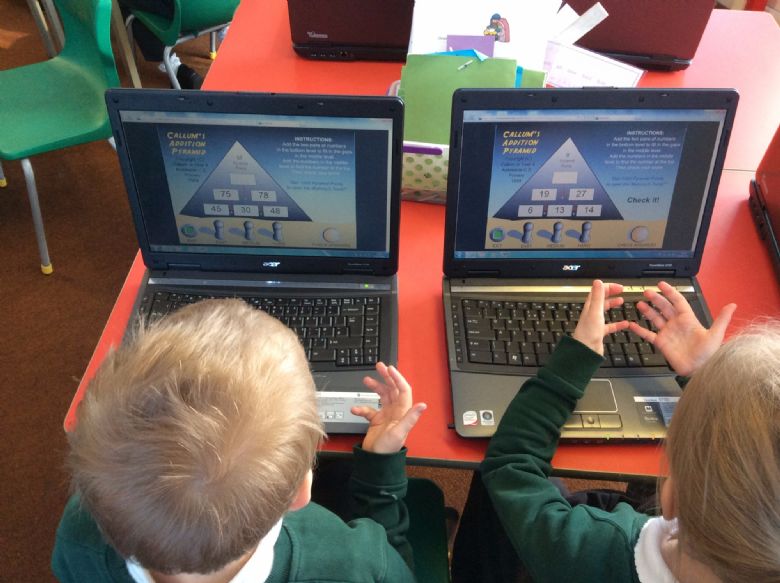 With more and more children having access at home to mobile technology and gaming devices, we want to provide some helpful advice to parents/carers including parental controls that can easily be put in place on devices used at home, to further protect our children. All parents/carers need to be vigilant over what the children are viewing, downloading, playing, watching and saying online. Everyone is vulnerable online but especially children and we ALL have a duty of care to protect them.
Live Streaming: A real threat to children online
Social media channels such as YouTube, Facebook, Instagram and Snapchat all allow some form of live capability, while there are also many pure live streaming services, including Periscope, Omegle, Liveme and Lively.
All of these apps seem exciting to young people and it's easy to see why children like them - It's immediate, it seems like fun and many idolise the vloggers and Youtubers doing the same thing. The more viewers or "likes", the greater the affirmation for the child. However, for many parents the world of live streaming apps is a bewildering one. Every month new ones emerge, to become the latest "must do". At their most basic they allow young people to broadcast live to the world from anywhere – on the street, at the park, playground or bedroom. Some only let a limited number of people see the broadcaster, others are open to anyone using the app - and that includes predators.
We would encourage all parents to talk to their children about staying safe online – the well-used phrase "Stranger Danger" definitely applies to online 'virtual relationships' and should be emphasised when talking about the risks of online streaming, chatting and photo sharing.
As well as ensuring that privacy settings are in place on the sites and apps they use, it's so important that we have regular and open conversations with our children about being safe online and encouraging them to speak up if something is worrying them or doesn't feel right.
Updated guidelines have been added to Ceop's Thinkuknow website, providing parents and guardians, and children of all ages with the latest advice on keeping safe online.
Smart Toys & Devices
In the run-up to Christmas, please read some helpful and important information about 12 ways to keep your children and your data safe when choosing and using smart toys and devices:
Go to: https://iconewsblog.org.uk and click on the Blog: Keeping children and data safe when buying smart devices.
Smart toys are definitely top of many children's wish list this Christmas but it is really important to be aware of the risks associated with 'connected' toys. Please read the article and watch the video (only with parental guidance) on the Which website:
https://www.which.co.uk/reviews/smart-toys/article/smart-toys-should-you-buy-them
Whether a child is using a phone, laptop, tablet device (iPad/Kindle/Surface etc) or gaming device (XBox/Nintendo/Playstation), parental controls and restrictions are easy to set up.
Please read the following advice leaflets: