Rights Respecting School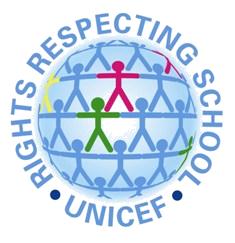 Meadow Vale is a 'Rights Respecting' School. This means that we teach children about their rights according to the United Nations Convention on the Rights of the Child (CRC) and model rights and respect in all our relationships.
Following a rigorous assessment at the end of the Spring Term 2013, we are delighted to confirm that Meadow Vale has achieved Level 2 of this highly valued award. Ably led by Mrs Styer, the School Council and the Rights Respecting Ambassadors, the assessment team was hugely impressed by the way rights respecting underpins so many core values of our school community. If you would like to read the assessment report and understand how 'Rights Respecting' is embedded in our school ethos, a copy of it can be found underneath this article. There is also a copy of the letter to the children from the Unicef Adviser.
Everyone has human rights to make sure that we are treated properly and fairly and given the freedom to develop to our full potential. There are additional rights that apply only to children because they need additional protection that adults don't.
The United Nations Convention on the Rights of the Child is an international document that sets out all the rights that children have. The CRC lists 54 articles; while all children have all these rights, in Foundation and Key Stage 1 we concentrate on a limited number which are particularly relevant to children at this age. A copy of our Rights Respecting Booklet can be viewed below as well as the relevant page from our current school Prospectus:
For a full list of Children's Rights, please visit:
http://www.unicef.org/rightsite/files/rights_leaflet.pdf
Meadow Vale pupils are fully aware that :
'It is our responsibility to ensure that we respect everyone's rights.'
Click below to listen to Unicef's 'Every Child Has Rights' song.